Staff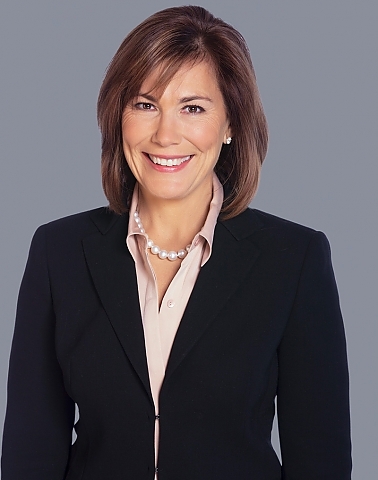 Susan B. McCollum
President/CEO
Susan B. McCollum is a leading executive in the alcoholic beverage distribution business. She is the owner and Chief Executive Officer of two Anheuser Busch (A-B) distributors in South Florida, Eagle Brands Sales and Double Eagle Distributing, as well as the CEO of Major Brands, a top Missouri distributor of premium spirits, wine, beer and non-alcoholic beverages.
McCollum entered the wine, spirits and beer distribution businesses in 2011. Following the unexpected passing of her husband, Todd Epsten, the third-generation leader of the business founded by his grandfather, she became the chairman and CEO of Major Brands in 2012. Since then, McCollum has navigated and overcome extremely challenging business conditions — from the loss of the company's largest two suppliers to litigation with industry leaders — to keep the business family-owned. Not one to turn down an opportunity, in 2012, she acquired Eagle Brands Sales in Miami and, in 2019, she expanded her A-B distribution holdings with the purchase of Double Eagle Distributing in Deerfield Beach. McCollum oversees more than 1,000 employees in these three operations, which generate more than $750 million in revenue.
In 2018, the Wine and Spirits Wholesalers of America recognized McCollum with the Women's Leadership Council Icon Award. Additionally, that year she received a Heartland Region Ernst & Young (EY) Entrepreneur of the Year Award and was named one of four finalists for the EY National Entrepreneur of the Year Award in the family business category. Additionally, St. Louis Magazine and Gazelle Magazine have recognized McCollum as one of the most powerful leaders in St. Louis, and she was named one of the region's most admired leaders by St. Louis Small Business Monthly. In 2014, she was named a Most Influential Business Woman by the St. Louis Business Journal.
Before joining Major Brands, McCollum was the founder and principal of McCollum and Associates, a strategic marketing and communications consulting firm and an adjunct professor of marketing at Webster University. Prior to that, she was the Director of Public Affairs at the Federal Reserve Bank of St. Louis, as well as the Director of Special Events and Media Relations at American University. In 2008, Missouri Governor Jay Nixon appointed McCollum Director of Transition Recruitment for his transition team.
McCollum is a lifelong community advocate. She currently serves on the executive committee of several boards, including The Washington University of St. Louis Board of Trustees, the St. Louis Regional Business Council, Forest Park Forever and the Wine and Spirits Wholesalers of America Association. She also serves on the boards of directors of the Contemporary Art Museum St. Louis and the Gateway Arch Park Foundation. She has been nationally-recognized for her creative approach to philanthropy. In 2018, McCollum launched the "Women Who Whiskey" initiative, which raised $300,000 for four local non-profit organizations. In 2020, McCollum founded the Clever Little Girl Foundation, a 501c3 organization focused on addressing some of the most pressing equity issues in the St. Louis region. She received her Bachelor of Arts in Broadcast Journalism and Economics and her Master of Business Administration degrees from The American University in Washington, D.C. She graduated with a Juris Doctorate from Washington University of St. Louis School of Law in 2015.